Gingham is a classic summer staple that is sure to make its way back year after year, but this time it was massive and came in unexpected forms.
First of all, for me it's an absolute crime to call Gingham as regular "check print" you cannot label French Gingham like that, never! Secondly if you haven't tried anything in Gingham yet you are missing out the Picnic Party we are all having here.
It's a common perception that Gingham are only limited to summer wear. Wrong! My personal view is different and I hope many would relate that gingham looks even more beautiful in warm hues. I won't mind wearing a classic red and white gingham with my Cot dry Pants or Leather Jacket. As they say, classics never goes out of fashion.
So, here in first look I styled my Ruffled Sleeved ZARA Pink Gingham Top with few semi-formal accessories.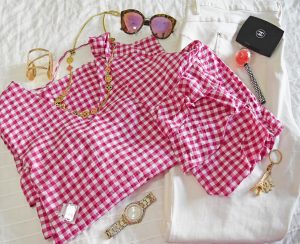 carried my favorite day to evening classic LV Pallas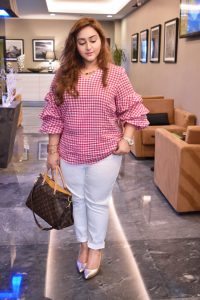 Tip: if you are wearing Gingham for Work or Formal event, don't over accessorize! instead of matching or bright colored shoes, go for a Neutral shade
with the same ZARA top i have created a comfy, casual look
when you are wearing Gingham for Casual, you can go wild with the accessories. there is a lot of margin to experiment

tried slightly retro look here, and it did turn out appealing!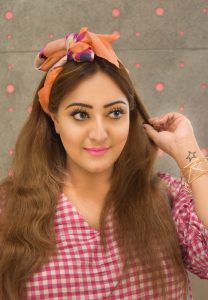 My Favorite Picks for this look are these two Quirky Pieces: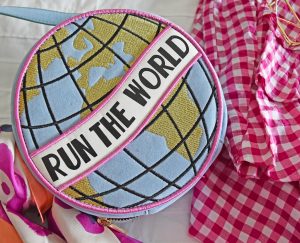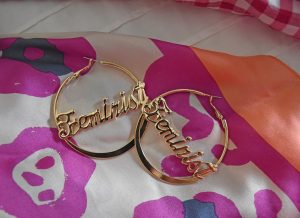 I am pretty sure that History of fashion would always remember 2017 as the year of Gingham. The print is everywhere From Crop Top to Maxi Dresses. However its up to your choice to rock it in a casual way or formal. literally, when it comes to Gingham, Sky is the Limit!
____________________________________________________________________________________
Top: ZARA | White Pants: Marks & Spencer | Rugged Denim: River Island | Head Scarf: Galaries Lafayette | Hand Bag: Louis Vuitton | Shoulder bag: Top Shop | Sun Glasses: River Island | Necklace: C Wonder | Jewellery: Forever 21 | Pumps: Naturalizer | Oxford Shoes: What For