Its a bit embarrassing but I used to be one of those people who never use an extra eye cream and completely rely on a generic face creams. But as I have entered the 30s, Now I have realized that how necessary it is to add an effective eye cream into my daily routine.
Recently, Olay introduces their first ever collection of eye products, targeting women's individual skincare concerns, for beautiful, ageless eyes. and I got a chance to attend the Launch.
Olay is literally most Loved Brand in our Household, I have been seeing My Mom and Other Ladies in the Family using it while growing up. And when I told my Mother that Olay is Launching their New Eye Range she was more excited than me.
So, the NEW Olay Eyes ia a collection of three targeted eye products, which deliver against women's key skincare concerns.
According to a research, eye area ages earlier and faster than other skin on the face, 80% of women have some type of eye concern, with dark circles under the eyes topping the list. Along with dark circles, worries over sagging, puffiness and lines and wrinkles are key concerns, but despite wanting to combat these signs of ageing, women often look to cover rather than treat. Three out of four women look to makeup to cover up their eye concerns, but if eyes are not cared for, they become the first sign of a woman's age. Olay believes eyes should be cared for, put on display and celebrated rather than covered up.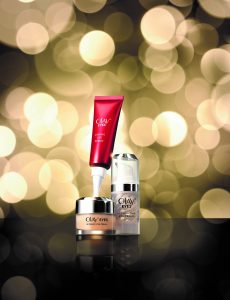 With three targeted solutions to choose from, Olay Eyes provides women with tried and trusted Olay ingredients, to deliver beautiful, ageless eyes.
Olay Ultimate Eye Cream
The Ultimate Eye Cream has been specifically designed to target dark circles, wrinkles and puffiness for instantly younger looking eyes. The three in one, multi-action eye cream de-circles, de-wrinkles and de-puffs for instantly younger looking eyes. Using a powerful combination of Niacinamide, Glycerin and Penta-Peptides, the Ultimate eye cream works instantly on dark circles with Olay's colour correcting technology, de-puffing as it's massaged into the skin, whilst renewing skin's surface overtime to smoothen lines around the eye area.
Olay Illuminating Eye Cream
The Illuminating Eye Cream has been specifically designed to target dark circles and discoloration. With a distinctive dual-swirl gel and cream brightening formula, it instantly brightens eyes by reducing the appearance of dark circles and hydrates to nourish the under eye area. Over time, skin's surface is regenerated revealing smoother, more even texture and discoloration is visibly diminished helping to even skin tone for a radiant, healthy look.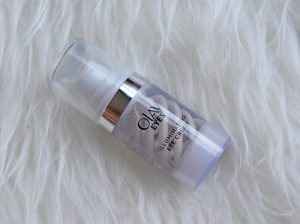 Olay Firming Eye Serum
The Firming Eye Serum has been specifically designed to target sagging skin, which has a lack of firmness and treat wrinkles around the eye area. The multi-action eye cream helps to increase skin firmness, using a high concentration of Niacinamide (vitamin B3). The formula helps strengthen the skin's natural barrier function, which in turn helps to reduce the appearance of fine lines and wrinkles. Combined with skin texture improving peptides together with caffeine, the formula, accelerates skin's surface cell turnover, improves moisture retention and reduces the appearance of fine lines and wrinkles.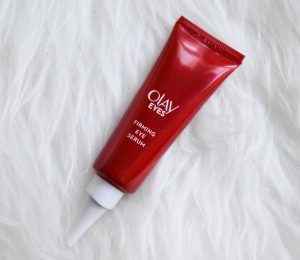 After trying them out for few days, I am highly impressed by all of them. the difference is visible!
Am I going to get these in future? absolutely!
I Love how they are targeted for all eye-related concerns. the texture is light, the packaging is great, the smell is good. and I even tried using the ultimate eye cream under my makeup and it worked. So if you are looking for a set of eye treatments or individual eye cream for your specific concern, then Olay has got you covered.
Thanks for Reading!